John Robinson makes his debut on Brave Combat Federation at Brave 24 London.
24/07/2019
Midlands All Stars BJJ Open.
Two competitors, three medals. Gold for Emmy and Gold and Bronze for Kieran.
15/06/2019
The Team leave with 1 Gold and 1 Silver at the Redditch Submission Only.
03/03/2019
British International Open!
Five competed across K1 and Submission Grappling in the British International Open. The team left with 2 Golds and 3 Silvers.
09/02/2019
Merry Christmas from everyone at the academy.
Silvers all round at the British Open. Next year we coming for Gold.
18/12/2018
Vijay wins his first fight
Vijay wins his first K1 bout by brutal leg kicks. Great performance for a first fight showing good composure.
1/12/2018
Zaman winning the WKU English title yet again.
25/11/2018
Dominant performance by Kieran claiming the Unanimous Decision win at Battle Arena.
19/11/2018
A few of the team traveled to Dublin to compete at the North American Grappling Association. The team came away with 1 Championship Belt, 3 Gold and 1 Silver medal.
02/09/2018
We now have beginners classes in Brazilian Jiu-Jitsu. Check out the timetable for times.
01/06/2018
Zaman claims another Kickboxing championship belt at the World Kickboxing Union.
01/05/2018
Great showing for the team at NAGA Birmingham. The Medal count stood at 6 Golds, 8 Silvers, 3 Bronze and a NAGA Championship belt.
10/04/2018
Zaman takes silver after a close fought final at the British Open.
5/02/2018
Double champ at the English Open.
Zaman claims both Thai & K1 titles at the English Open kickboxing championships.
26/11/2018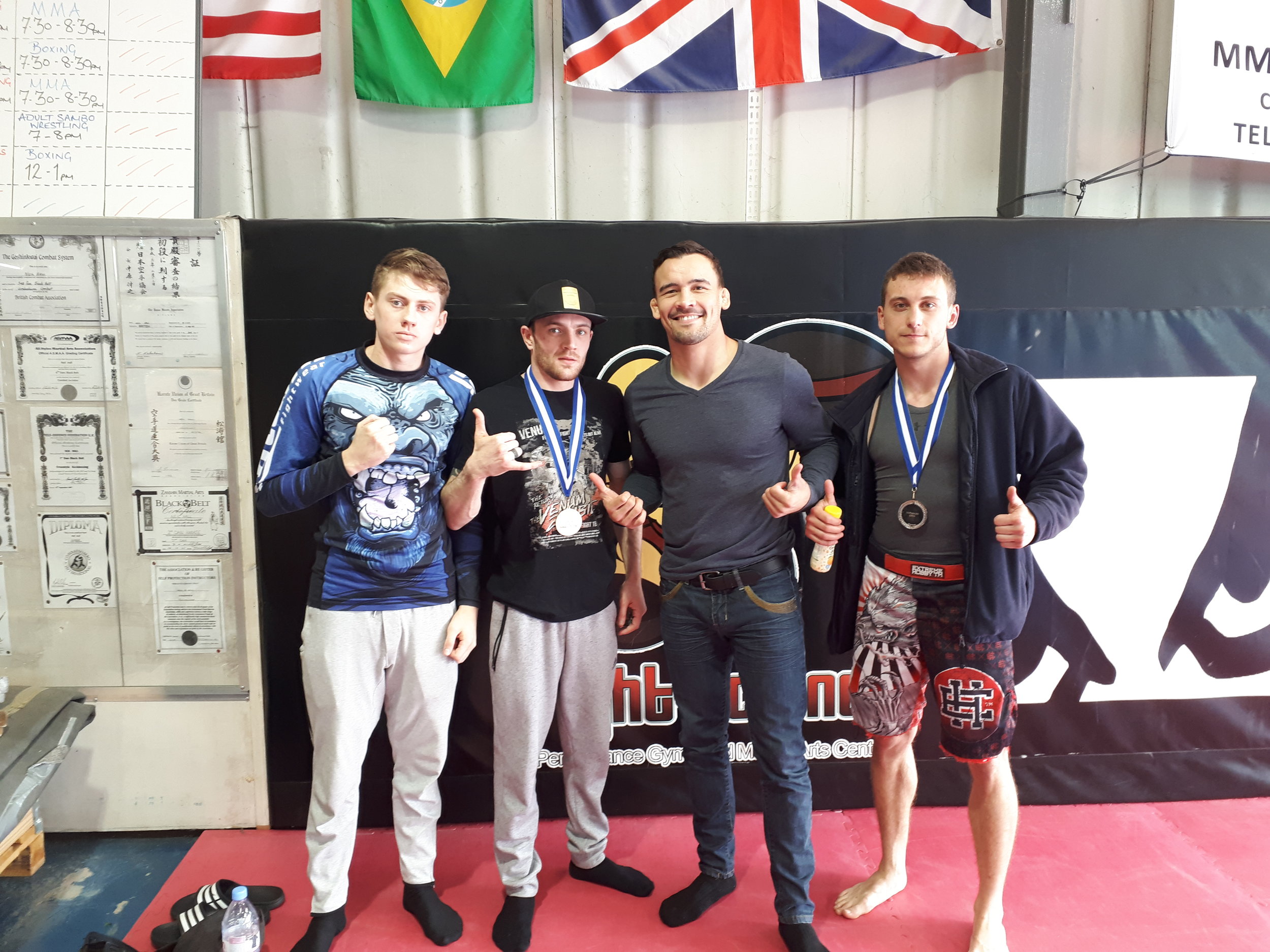 Great performances at the Yorkshire Open.
JJA had three competitors go up to the Yorkshire open. After some tough performances, the team came away with 1 Gold & 1 Silver.
29/10/2017
Fight Star Championships 11
After over a year and a half away from competition due to PCL injury. John Robinson comes back and wins by Unanimous Decision.
17/09/2017